ONLINE TRAINING BEGINS OCTOBER 16, 2020
Join Jamie Hanley, psychotherapist and yoga therapist, for a 30 hour certification and mentorship program in applications of yoga for mental health. In this twelve week course we will cover the fundamentals of bridging the gap between yoga and the helping professions. Students will learn key tools to craft yoga, mindfulness, and relaxation experiences that will empower clients.
Through bi-monthly lectures, mentorship calls and office hours, and inquisitive homework, participants will add to their healing tool kit to support their own well-being, as well as that of their clients. 30 CE hours available to RYT.
Topics include:
-Science of Yoga and the Anatomy of Relaxation
-Therapeutic Yoga Theory
-Trauma Sensitive Yoga
-The Intersection of Yoga and Social Justice
-Restorative Yoga
-Slow Flow Vinyasa Yoga
-Therapeutic Yoga for Anxiety and Depression
-Therapeutic Yoga for Insomnia, IBS, Back Pain, Fertility, Heart Conditions, Arthritis, and Cancer
-Bringing Yoga into Healthcare, Mental Health Facilities, and Educational settings
Participants will also receive access to 6+ hour-long yoga practices in three different styles, as well as mentorship office hours with lead instructor and a closed Facebook group. Certain very specific topics will include guest instruction with experts in that speciality.
If you have any questions about this course, please contact [email protected]
Five 50% scholarships available for BIPOC or LGBTQ+ community and are in need of scholarship pricing, please contact [email protected]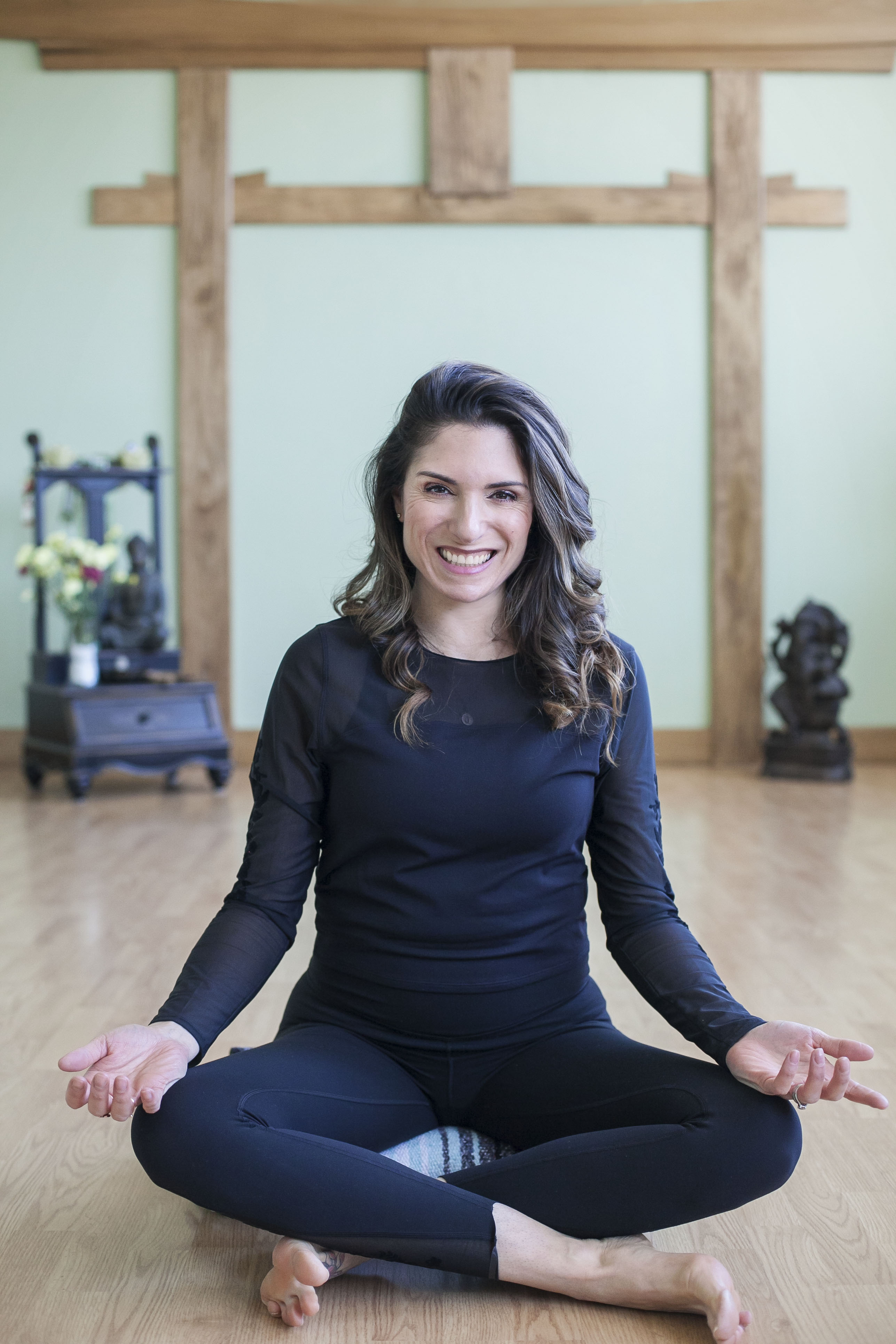 Hi, I'm Jamie Hanley.
Jamie Hanley, MS, LPC, ERYT-500, C-IAYT (she/her) has specialized in offering yoga to mental health populations since 2008, and has shared yoga with several treatment programs including eating disorders, substance abuse, at-risk adolescents, and therapeutic schools. She has researched and facilitated yoga therapy groups on the effects of yoga for anxiety and depression. Since 2014, Jamie has facilitated 200 hour and 500 hour yoga teacher trainings, as well as long-form therapeutic yoga trainings. 
While working with yoga in mental health facilities, Jamie realized there was a great need for professionals who could offer yoga in the context of mental health. She returned to graduate school and completed a masters in mental heath counseling in 2013. Jamie has worked as a counselor in a variety of mental health settings including outpatient, intensive outpatient, and partial hospitalization treatment for eating disorders and general mental health. She believes that a trusting relationship is the foundation for healing. She incorporates holistic practices such as mindfulness, breath work, meditation, yoga, and guided relaxation into therapy sessions. Jamie specializes in working with eating disorders, maternal mental health, anxiety, obsessive compulsive disorder, and chronic pain. 
As a mental health counselor and yoga therapist, Jamie believes everyone is entitled access to healing, regardless of gender, size, race, sexual identity, socioeconomic status, or any other unjustly limiting factors. She is committed to leveraging her privilege as a cis-gender white female to help support those who will benefit from yoga and holistic healing.